The Importance of Sports Bras for Female Runners!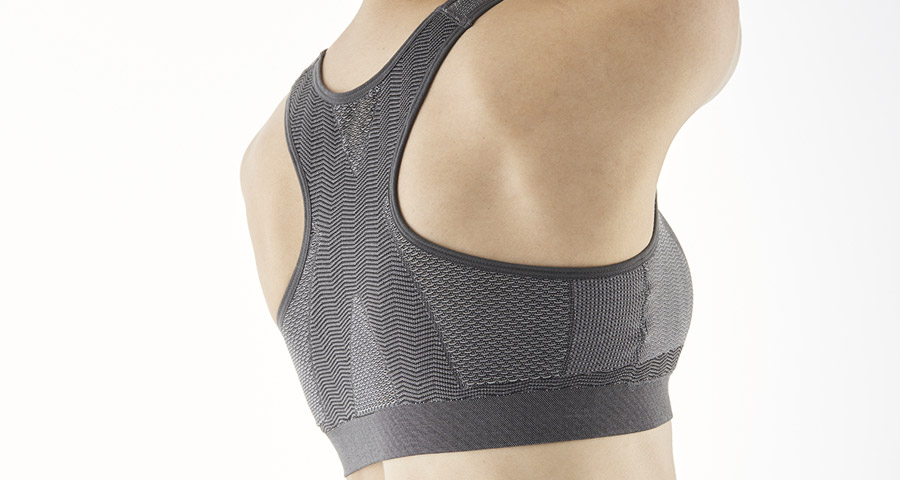 There are surely many women who have started running because of their desire to lead healthy and fulfilling lives. While many women care about looking good when they run, having proper specialized underwear is very important. A proper sports bra not only supports better performance during exercise, it also retains an attractive contour. In this post, we'd like to talk about the sports bra, an essential item in a female runner's wardrobe.
An Increasing Number of Female Runners and Problems Unique to Women
When it comes to running, women have the majority. 57% of running event finishers in 2015 were women.* These numbers don't include the female runners out there that do not compete in running events. There are many reasons why women run - for good health, for losing weight, for muscle-building, for feeling revitalized. Whatever reason it may be, it is encouraging to see an increasing number of women of all ages, shapes, and sizes take up this sport.
Women have breasts that can make exercising uncomfortable. While this happens in other sports, running is often most uncomfortable because of the constant up and down movements of the body. Thus, breasts need extra support while running. This is where the sports bra comes in. Developed especially for use during sports, it is a must-have item that every female runner needs.
Prevent Sagging: The Benefits of a Sports Bra
There are several reasons why you must use a sports bra rather than a regular bra when running and exercising. First off, a regular bra is made to shape the breasts while supporting them. A sports bra is made to minimize the breasts from bouncing. By minimizing bouncing and discomfort, a runner can concentrate more on her running. In addition, sports bras do not use wires so any pain from chafing is avoided. Lastly, sports bras utilize breathable and quick-drying materials that prevent discomfort from moisture, they can also protect against cold.
Another significant reason for wearing a sports bra is to prevent sagging. The upper parts of the breast contain ligaments called Cooper's ligaments, they are bundles of collagen fibers that hold together and support the breasts. These ligaments cannot be fixed once they stretch and break off. Running without a sports bra could cause an irreversible strain on these ligaments.
Regardless of whether you have small or large breasts, bouncing and sagging are problems for women. Prevent the problems from running by wearing a sports bra.
C3fit Sports Bras Support Female Runners
Now that we have covered why sports bras are important let's talk about C3fit. C3fit products perfectly follow the body's movements while also improving its functions. Underwear such as sports bras are important items that affect one's ease of movement and comfort. Let's introduce C3fit sports bras within our underwear collection.
Mesh Sports Bra

Our Mesh Sports Bra was specifically developed to solve problems of trapped heat in the chest area as well as cooling of the body from moisture. The entire back of the bra is made of mesh which provides superior breathability, reduces stickiness from perspiration, and diminishes sudden cooling of the body. The inner layer is made of moisture wicking, quick dry fabric. The cups are highly breathable, solving problems of trapped heat. These functionalities make the Mesh Sports Bra ideal for long run. The natural and attractive bustline is attained through the bra's 3D design and inner cups, while the shoulder straps contain materials that reduce bouncing. In addition, the bra features a wide under band that gently but securely supports the lower breasts.
Comfort Work-out Bra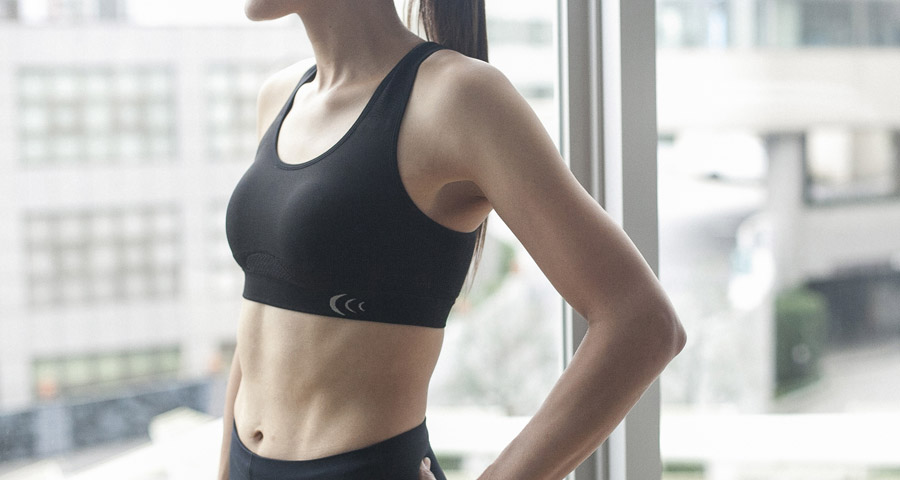 Our Comfort Work-out Bra is knitted and molded with only a few stitches so that you don't feel chafing and rubbing. Highly elastic with a superior fit, this sports bra also has excellent conforming properties. The back is Y-shaped for smooth movement of shoulder blades and arm. The back is made of mesh with exceptional breathability that keeps you dry. We recommend this bra not just for running, but for working out in the gym as well.
Statistics taken from
http://www.runningusa.org/statistics